And all at once, Spring is back again! Rather shyly at first, but then it seems to pick up speed and you suddenly find everything around you is in full bloom. Each year I am amazed by the variety of colors and scents, and by just how special it all feels.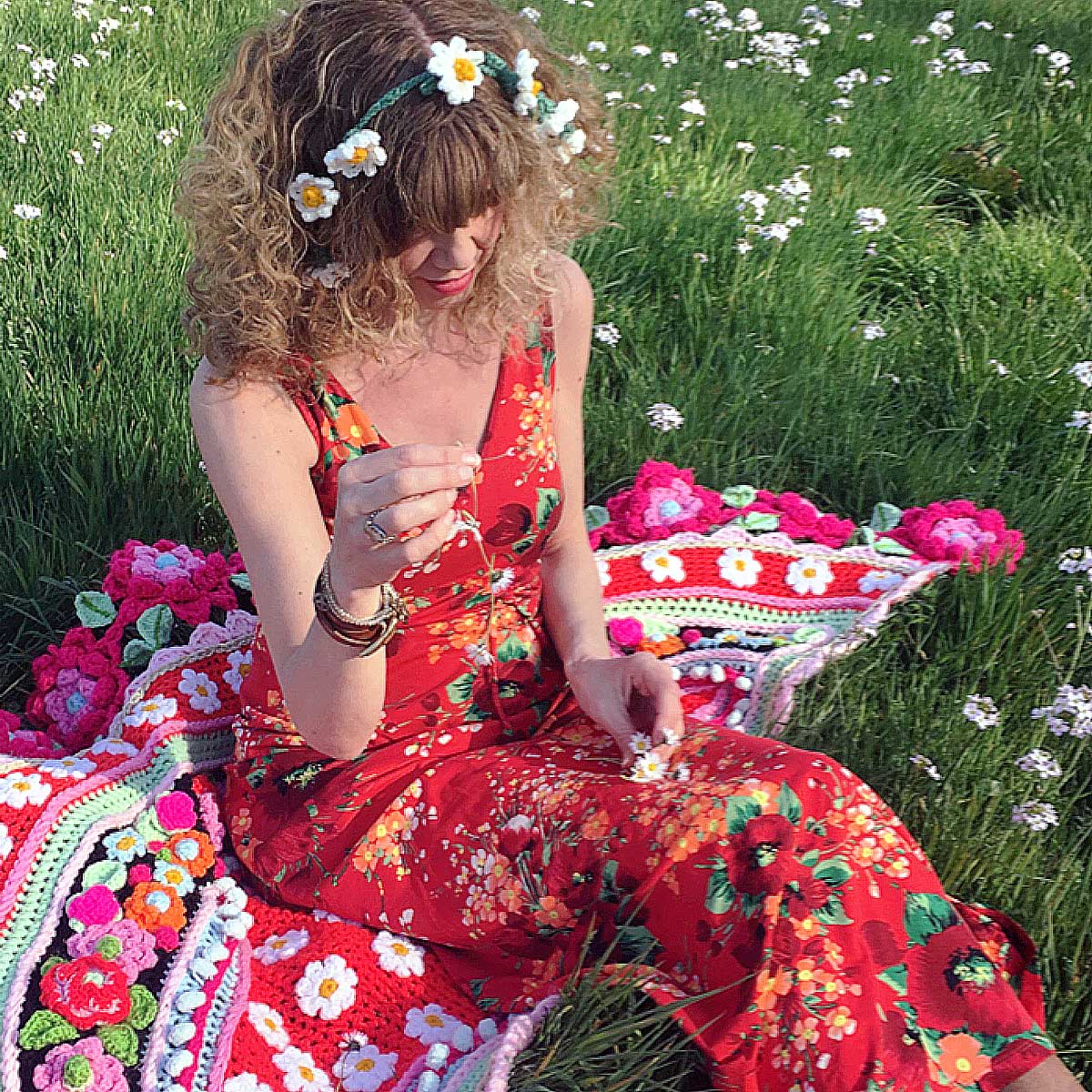 When I was a child, I would make flower wreaths and necklaces as soon as the daisies came up in the springtime. I still enjoy doing so, and luckily there are usually plenty enough to be found in my garden! Which is where I was inspired to crochet my Daisy Garland. Simple, cute and totally versatile, you can use it brighten up your spring party table, or as a decorative garland for your garden, a daisy wreath for your hair.
Free crochet pattern
I used Scheepjes Colour Crafter 100% premium acrylic DK yarn (300 m in 100 grams), in colors 1005 (white), 1114 (yellow), 1824 (green), and a 3.5 mm / E4 crochet hook.


Start with the flower
With the white yarn, chain 4 and slipstitch 1 to join ring
For round 1: chain 1, single crochet 7 in the ring, slipstitch 1 to join
For round 2: chain 3, triple crochet 1, chain 3 and slipstitch 1 all in first stitch (first petal)
Then *slipstitch 1, chain 3, triple crochet 1, chain 3 and slipstitch 1* in next stitch
And repeat from *to* in all remaining stitches around (7 petals)


The heart of the flower is crocheted with the yellow yarn
chain 4 and slipstitch 1 to join
Then chain 2 and double crochet 7 in the ring
Slipstitch 1 to join round
Sew the heart onto the center of the daisy


The flower stems are done using the green yarn
Chain 20, skip 2 chains, slipstitch 1 in each of the next 4 stitches
Then chain 2 and skip 2 stitches
(this creates an opening for joining the flowers together)
Next, slipstitch 1 in next 11 stitches
Then all together in last stitch:
Chain 2, double crochet 7 and slipstitch 1 into the second chain of the first two chains
This forms a cup-shaped end on the stem
Stitch the daisy onto the cup-shaped end of the stem
Make as many such flowers as needed and string them together by threading them through the openings in each stem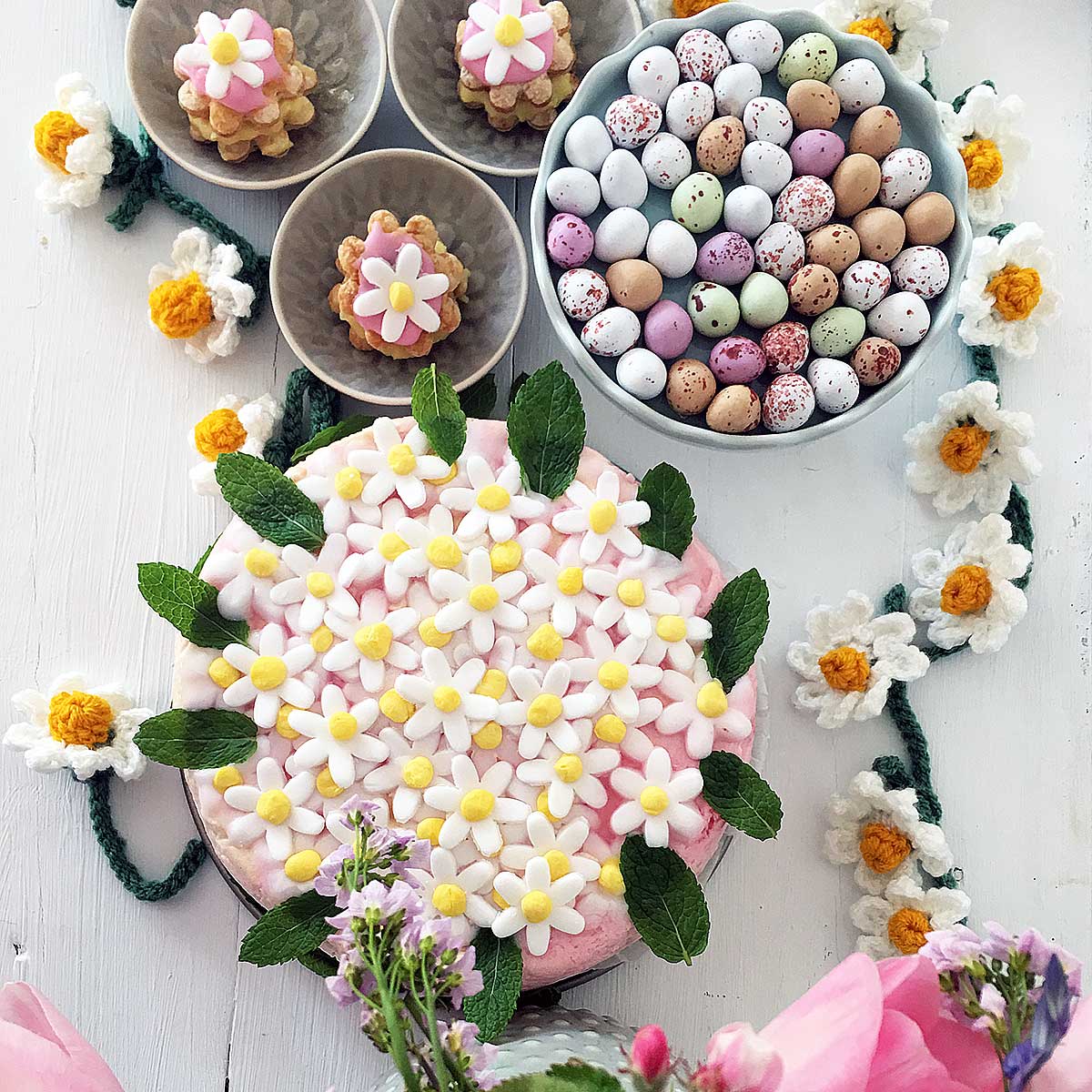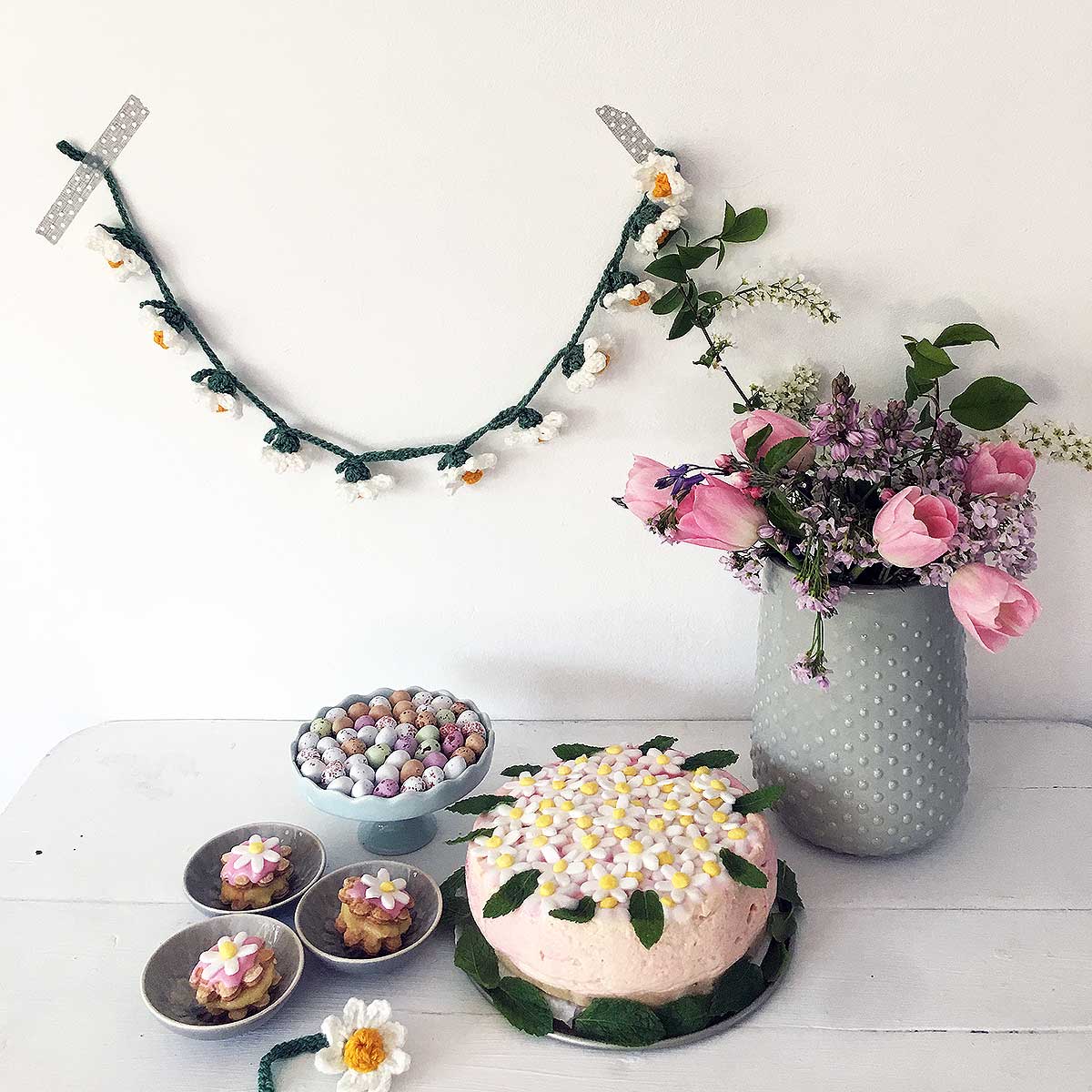 I wish you a very happy Spring break and a lot of crochet fun!
PS: Have you seen the new pattern of the 'Flower Power Clutch'? I plan to use mine for the coming spring break celebrations!